About Us
Our Gym
2022 DOWNTOWN DISTINGUISHED AWARD FOR "BREATH OF FRESH AIR"
This award recognizes excellence in a DDA Member Business that has offered and event or program open to the public that had not been offered, innovative, enhances the quality of life for participants and contributes to the vitality of our downtown community.
We are honored to accept this award!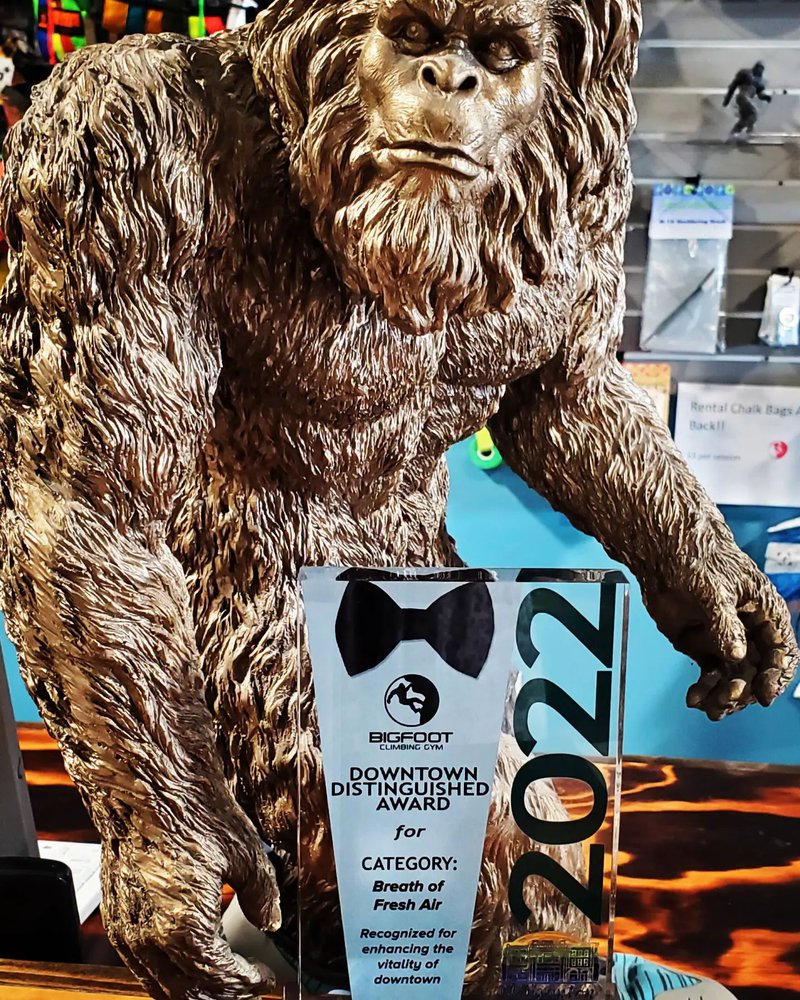 Community Mural Project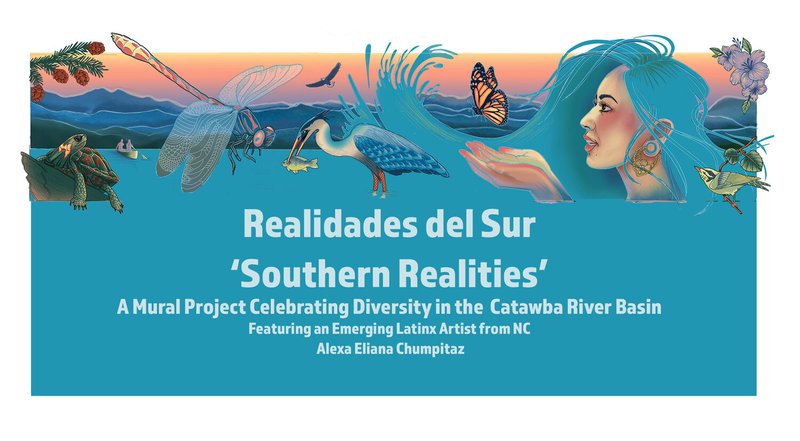 This mural project is for the northeastern wall of 212 Avery Avenue, in Morganton, NC. This initiative celebrates our local ecology to promote a deeper appreciation for the conservation and stewardship of our region. In collaboration with the North Carolina Museum of Art, this mural will promote the biodiversity of our region along with its cultural diversity by celebrating the perspective and talents of the Hispanic community in North Carolina. This mural will also coincide with student programming over the course of three years, disseminating rich curricular material around conservation, ecology, and our diverse, local culture through workshops and public engagement. 
Mural Design
Designed by Alexa Eliana Chumpitaz
In this design, we see a woman captivated by the flight of a Monarch butterfly. This figure is part of the landscape, her hair flowing into the Catawba River, feeding into Lake James. Around the figure and butterfly, we see regional fauna and flora (their names will be written across the bottom of the mural). We find the Catawba Rhododendron, the Worm-eating Warbler, an Edmund's Snaketail Dragonfly, Carolina Hemlock, a Blue Heron, the Bog Turtle, and a Bald Eagle.
This mural ultimately pays tribute to the preservation of the Catawba River Basin and speaks to the role we play in its care. The Monarch butterfly symbolizes the power of transformation and its presence signals a time for personal or internal change, especially changes of perspective and how we perceive our place in the world. 
About the Muralist
Alexa Eliana Chumpitaz is a Latinx artist based in Raleigh, North Carolina. She works for The NC Department of Environmental Quality (DEQ), which protects North Carolina's environment and natural resources, and freelances as an artist, focusing primarily on painting, illustration, and graphic design.